My subject has nothing to do with what I'm writting, it sounded funny so I wrote it...... I know I'm lame, SHUT UP!

Anyways I just realized that I went for like 40 solid seconds of not blinking and I was being stared at...... Yuppppp, this shit hapens to me all of the time.
I went to COM COM in Tijuana, its an anime convention, it was fun. It was in a small room and I'm really uncomfortable being surrounded by mobs of people but it was still cool. I wore Angelic Pretty (of all things) with a punk theme because thats how i dooooooo!
Yeah so, ummmmm... pikchaaaas.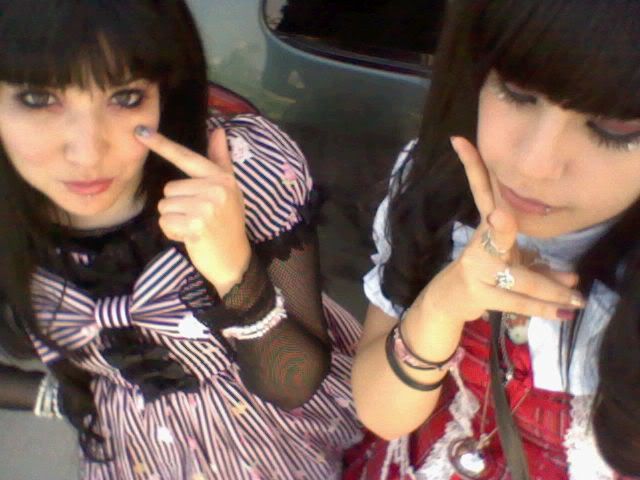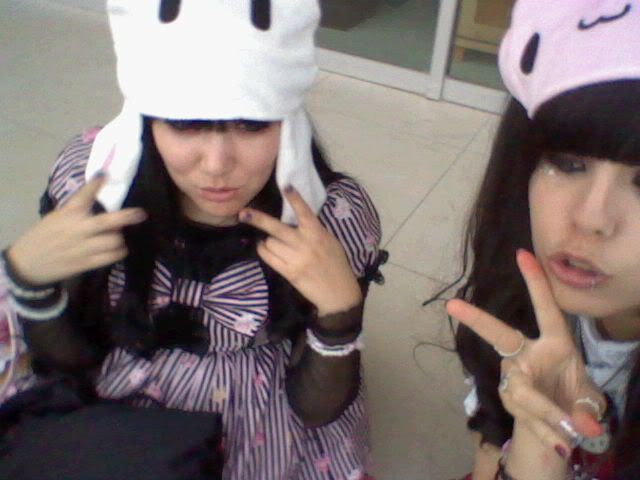 And yesssss the hats were soooo necessary.